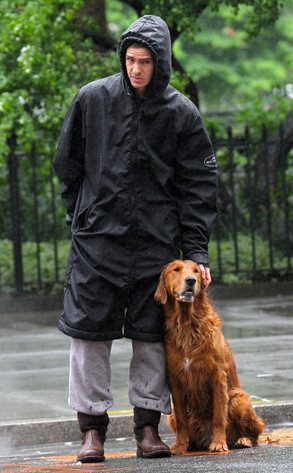 Splash News
It was raining cats 'n' dogs in NYC this past weekend, and even Andrew Garfield's pooch was unhappy about the gloomy occasion.
But his best friend did what he could under the soaking circumstances. While shooting scenes for The Amazing Spider-Man, the leading man changed out of his Spidey suit and took his dog for a quick stroll around the block. Andrew was well equipped for the weather in a giant black raincoat, gray sweatpants and chunky brown boots.
His pup, on the other hand, made for an adorable wet dog.