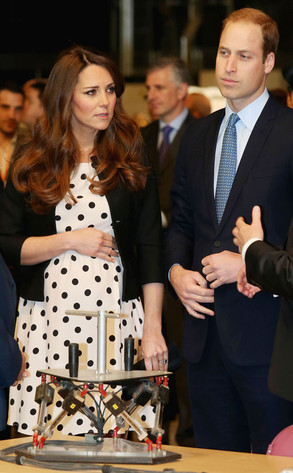 Barcroft Media/startraksphoto.com
Prince William is readying for fatherhood.
While opening a rehabilitation center for injured British troops earlier today, Kate Middleton's hubby was asked if he's looking forward to having a child.
"Very much so," the 30-year-old Duke reportedly told a fan. "But all the mothers have been looking at me [saying], 'Just you wait, just you wait. Long sleepless nights.'"