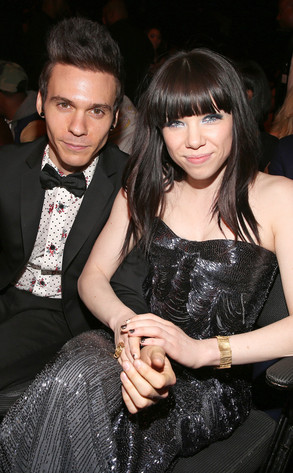 Christopher Polk/Getty Images for NARAS
"Call Me Maybe" may have been the hit song of last summer, but Carly Rae Jepsen isn't worried about topping her catchy single.
"With 'Call Me Maybe' it was just like a pleasant surprise to me that it took off," the singer told E! News while promoting her partnership with the Coca-Cola Perfect Harmony project. "So I think I'm just going to keep that mentality of not really focusing on the success of music and just more focusing on making good music, and I feel like that way, you can never go wrong."
Smart girl. And the 27-year-old star, who confesses to constantly songwriting, already has a long list of artists she'd love to work with after recently collaborating with Nicki Minaj for the remix to her song "Tonight I'm Getting Over You."