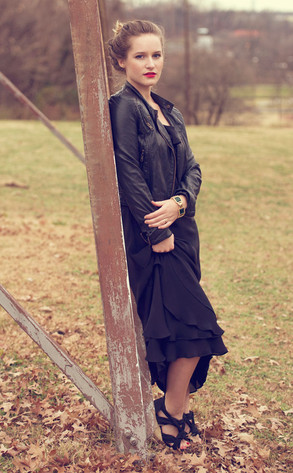 Courtesy: Brynn Elliott Watkins
The most stylish people aren't always found on the red carpet. Which is why this year's Vanity Fair's Best annual Best Dressed List also feature non-famous fashionistas.
One of those lucky ladies? Brynn Elliott Watkins. The fashion blogger was just named this month's winner of the VF's Internation Best-Dressed Challenge. E! News got a chance to catch up with the St. Louis-based gal—who describes her style as "eclectic, whimsical, vintage and vivacious!"—to find out what inspires her look.