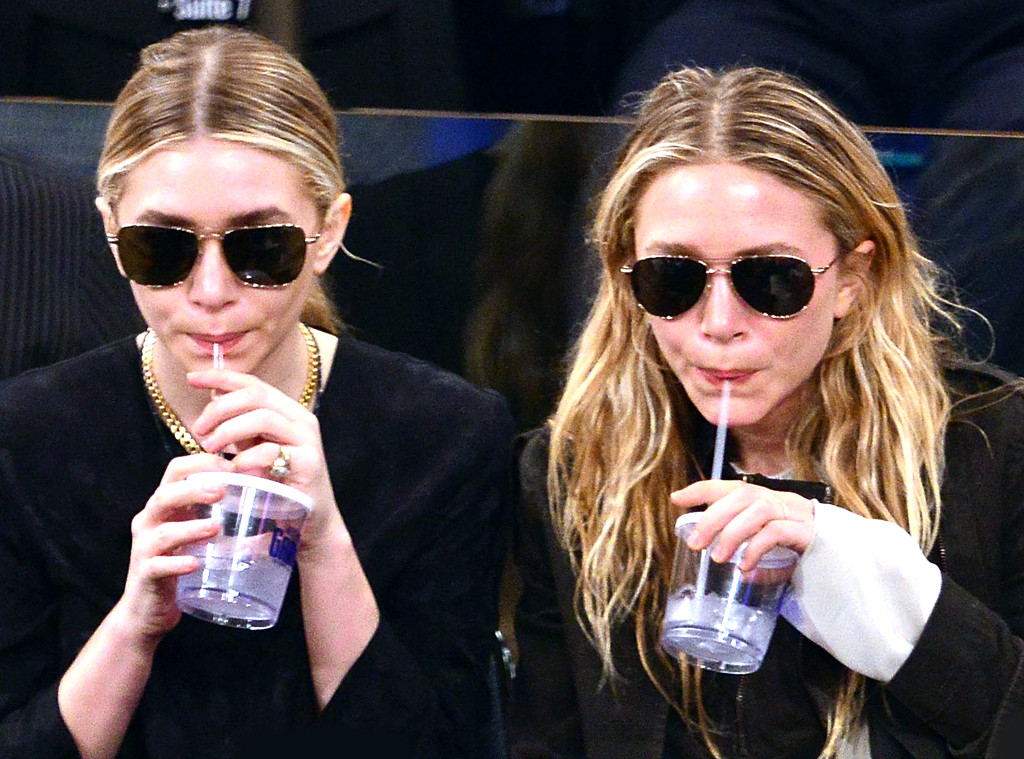 James Devaney/WireImage
Mary-Kate and Ashley are two of a kind! 
Although Mary-Kate Olsen is usually spotted at Knicks games with her boyfriend Olivier Sarkozy, the childhood star is making time for family—fashionable twin Ashley Olsen.
At the recent Pacers vs. Knicks match-up on Thursday, the two sat courtside together to cheer on the home team. 
And the sisters had us seeing double.
The childhood stars both showed up at the game in matching dark aviators and black tops.They were even sipping the same beverage...at the same time! 
These two give new meaning to soul sisters.