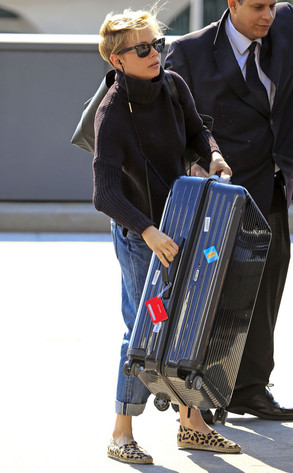 PacificCoastNews.com
Michelle Williams is an independent woman!
The actress didn't need help when carrying her luggage to the curb when she arrived at John F. Kennedy airport earlier today in New York City.
Williams was spotted lifting her large black suitcase solo while balancing an oversized black travel bag on her left shoulder. While she struggled for a moment balancing the two, the Oz the Great and Powerful star ultimately didn't need any help getting her belongings checked into her flight.