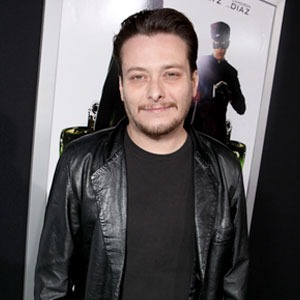 Courtesy of SPE; Inc. / Eric Charbonneau
Edward Furlong is in more trouble with the law.
The Terminator 2: Judgment Day star was arrested Thursday in West Hollywood, Calif.., for violating the terms of his probation, E! News confirms. Police say the 35-year-old actor was charged with a felony after violating his ex-girlfriend's restraining order against him after multiple reported instances of domestic abuse.
Furlong is currently behind bars on $100,000, and police tell E! News his court date will most likely be Monday.
Legal troubles are, unfortunately, nothing new for Furlong. In March, he was sentenced to six months in jail for violating his probation from an older case. (He was placed on three years' probation in November 2010 for violating a restraining order put in place by his then-wife, Rachael Kneeland.) Furlong's lawyer, Brian Michaels, told E! News his client "rejected all proposals to get into drug rehabilitation, and the court ultimately decided that it was forced to sentence to him a hefty amount of jail time."
Given Furlong's Thursday arrest, he was clearly released in under six months, even though at the time of his sentencing, Superior Court Judge Dennis Mulcahy directed officials not to release the actor early or give him credit for time served.