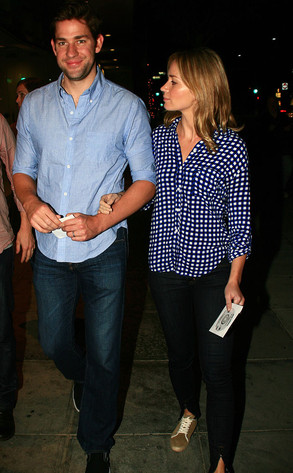 JD Pht Bx & MCGM / Splash News
Much like the rest of us, John Krasinski and wife Emily Blunt said goodbye to The Office on Thursday night.
The couple was spotted attending a screening of the series finale in Los Angeles.
Krasinski, who played Jim on the popular NBC show, took to Twitter to share his feelings with fans.