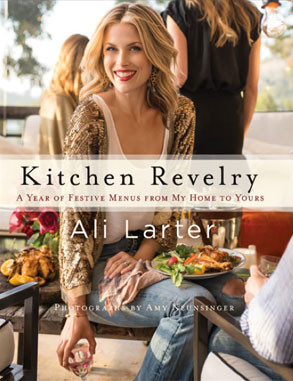 St. Martin's Press
Want to party like Ali Larter?
Or, more specifically, throw a dinner party like her?
The blond beauty is revealing her tips for hosting a great get-together and whipping up tasty treats in her new book Kitchen Revelry: A Year of Festive Menus From My Home to Yours.
And just as the title promises, the recipes do indeed come from the Larter lair. In fact, she's finally parting ways with her once closely guarded buttermilk ranch recipe.
"It's pretty incredible, my friends are always trying to get that recipe," Larter told People magazine.