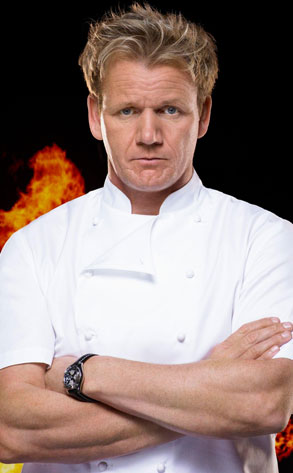 Patrick Ecclesine/FOX
Fox knows the throbbing purple vein on Gordon Ramsay's forehead is a perfect barometer for his show's ratings. When the vein becomes engorged with blood, typically the result of someone's cooking ineptitude, ratings go through the roof.
Fox execs had been struggling to supply Gordon with a steady stream of terrible chefs, when it occurred to them: who could be worse in the kitchen, than children?! That's the genius behind Fox's new fall show, "Junior Master Chef. " This is not a joke – Gordon Ramsay will judge budding chefs ages 8-13 and, ideally, crush their dreams and will to live with his unchecked rage. It sounds like a completely inappropriate and potentially damaging abuse of television. So yeah, we'll be watching!
Here are some moments we hope we can look forward to (Okay, this part is a joke).