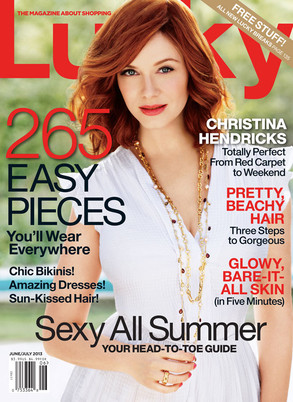 Lucky
You might say Mad Men actress Christina Hendricks is, well, mad about Ryan Gosling.
The stunning star is currently working with the actor on his directorial debut, How to Catch a Monster, and she continues to have nothing but good things to say regarding the experience.
"People respond to him strongly because he's so nice and so talented," Hendricks tells Lucky magazine while also acknowledging that he is indeed "handsome."