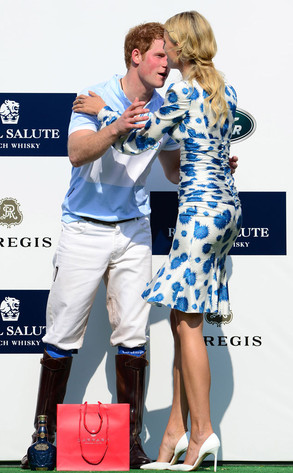 James Whatling / Splash News
Kiss kiss!
Prince Harry's trip to America certainly ended on a high note. The 28-year-old royal topped off his polo match win with a smooch from stunning model Karolina Kurkova.
Harry participated in the Sentebale Royal Salute Polo Cup charity match sponsored by Land Rover at The Greenwich Polo Club in Greenwich, Conn., on Wednesday and earned a trophy to celebrate the young royal's win.