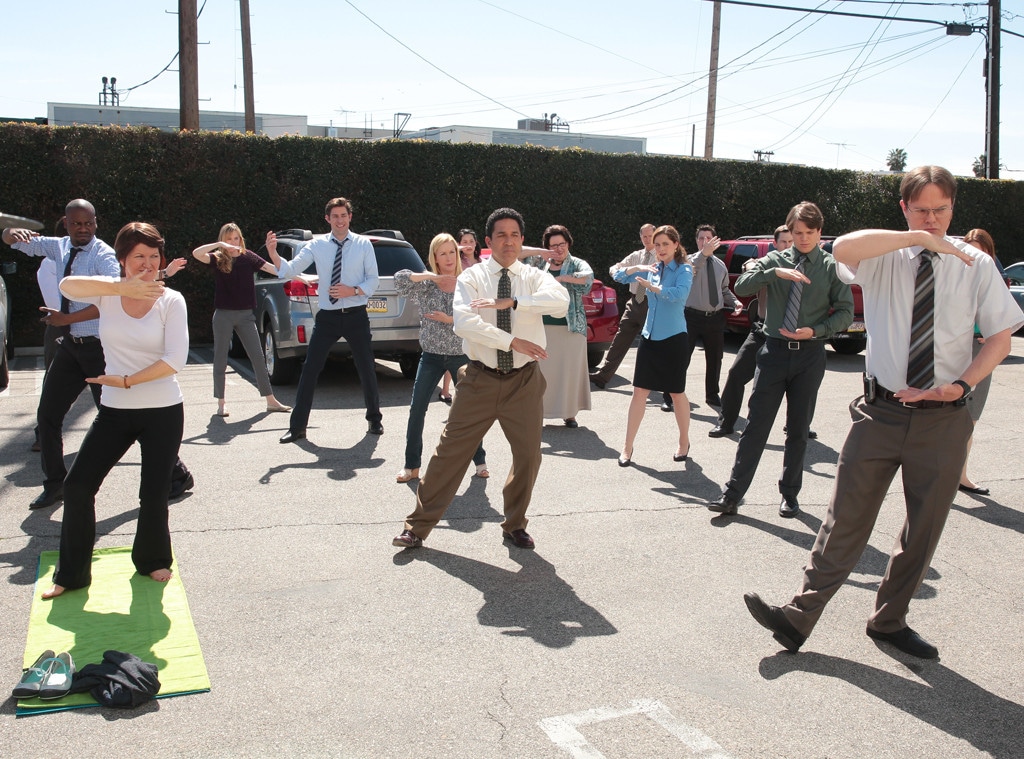 Colleen Hayes/NBC)
The time has come, Dunder Mifflin-ites. The series finale of The Office airs tonight, and we have to say goodbye to the gang in Scranton, Pa. We're barely keeping it together over here. We decided that the best way to celebrate a show that changed television forever was to count down all the reasons why we will always love it. If you've missed the first 75, make sure you go back and check them out! For the rest of you who have been with us all week, enjoy the final 25 reasons:
24. Kelly (Mindy Kaling) teaching us the difference between talking trash and talking smack.
23. Jim's (John Krasinski) confession to Pam (Jenna Fisher) on Casino Night.
22. Michael's unshakeable devotion to Ryan (B.J. Novak).
21. The glorious moment when Jim took his shirt off during a talking head.
20. Michael and Pam's silent goodbye.
19. Kevin and the Zits.
18. "Send in the subs."
17. Andy (Ed Helms) and Erin (Ellie Kemper) in the beginning of their relationship.
16. Jim's plan A.
15. The office Christmas parties.
14. Michael as Erin's father figure.
13. The bloopers.
12. Every single thing Creed (Creed Bratton) has ever said.
11. Jim and Dwight's love-hate relationship.
10. Conference room meetings.
9. Cousin Mose (Mike Schur).
8. Jim's pranks.
7. Michael and Dwight's friendship.
6. Jim's proposal to Pam.
5. Michael's proposal to Holly (Amy Ryan).
4. The Dundies.
3. "That's what she said."
2. Jam.
1. Michael Gary Scott.
We could have come up with 500 reasons why we'll miss The Office. What did we miss? Head on down to the comments and let's celebrate the end together.