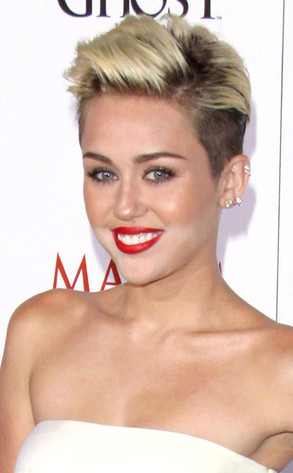 DiMaio/startraksphoto.com
Miley Cyrus may not have suffered any wardrobe malfunction in the Valentino jumpsuit she wore to Maxim's Hot 100 party in Hollywood on Wednesday.
But the 20-year-old did have a bit of a makeup malfunction.
It seems as if Cyrus failed to properly blend the powder on her face, thereby creating a rather uneven look around the mouth area.