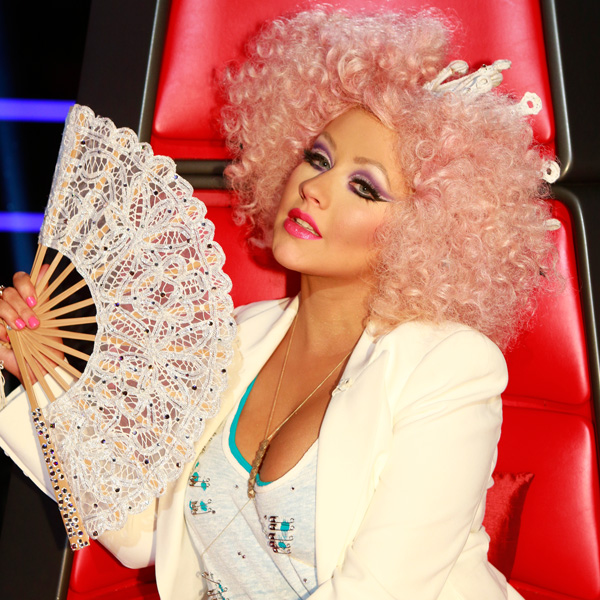 Trae Patton/NBC
 We hope The Voice kept her seat warm because Christina Aguilerais coming back!
With Shakira confirming her exit from the NBC reality hit after one season to make way for Aguilera's return in season five, host Carson Daly had nothing but kind words to say about both superstars when we caught up with him after The Voice's live elimination show on Tuesday night.
"We're all excited," Daly exclusively tells E! News of Aguilera returning to her spinning chair next season. "She helped launch the show, and like we've said with all of our coaches, this isn't their day jobs. They're not celebrity judges, they are real artists and they have to tour and it's great to have her come back into the fold."
Related:
Christina Aguilera Returns to "The Voice"
And while Daly is sad to see Shakira exit, he says it's not surprising given the demanding shooting schedule and the coaches' busy schedules.
"There's a lot of moving parts, a lot of scheduling as you can imagine. The way this show shoots in a calendar, if you and I sat down and I laid it all out, you'd have  to make decisions pretty early that take effect sometimes four or five or six months later," he explains. "With these people's busy schedules, we make decisions. Plus, we're on twice a year now. The show's doing well, we think we'll be here for a while, so hopefully there will be a bunch of big name artists that might have a red chair in the future!"
Of her decision to leave the show, Shakira tells E! News, "It was a hard decision for me to make, because I'm really fond of the coaches, the people in production and everybody around me."
But will fellow new coach Usher also exit after this season ends? "I don't know. He might be back, he might not," Daly says. "He might be back now. He might be back later, but he's been an incredible addition to the show. I hope he comes back, if not now, soon!"
—Reporting by Farrell Roth
Will Cee Lo Green also return for season five? Find out what Carson told us by watching our interview with him above!