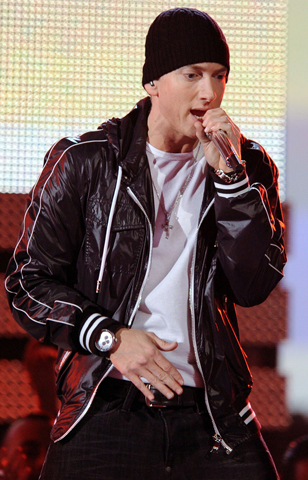 Another day means another Internet death hoax.
Rapper Eminem was the latest celeb to be the center of a fake story swirling around the Internet, but it wasn't about the artist dying from some freak accident (hackers come up with the most interesting stories these days).
This time it was a Facebook post, which showed a gruesome photo of a man (that was supposedly the rapper) getting shanked with a knife, that said the star was "left nearly DEAD after being stabbed 4 times in NYC!"