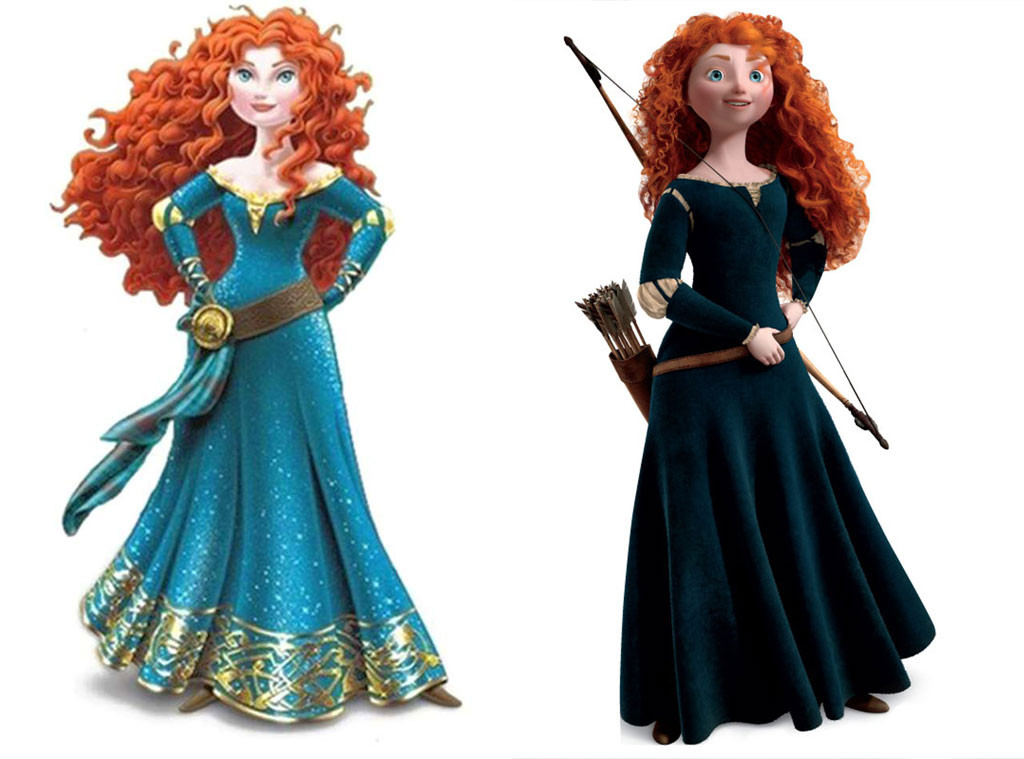 Disney
UPDATE: Disney has released a statement denying that Merida's new look appeared on any of its official sites. 
— 
Mad about Merida's makeover?
If so, you're not alone. In fact, so many Brave fans were outraged by Disney's recent decision to give the animated character a new look—which trimmed her waist, boosted her bust and tamed her delightfully disheveled hair—that they launched a petition urging the company to restore the heroine to her original tomboyish style.
And now it appears Disney has listened to the uproar.
The redesigned redhead, whose new look debuted just in time for her coronation as the 11th Disney princess, appeared to have been pulled from the Disney princess website. 
However, Disney has since released an official statement, clarifying its use of the redesigned Merida.
"The artwork used on Merida's official social media sites has always been the imagery from the movie—there have been no changes," a spokesperson for Disney said in a statement. "We routinely use different art styles with our characters and this rendition of Merida in her party dress was a special one-time effort to commemorate her coronation. Merida exemplifies what it means to be a Disney Princess through being brave, passionate and confident and she remains the same strong and determined Merida from the movie whose inner qualities have inspired moms and daughters around the world."
For her part, Brenda Chapman, the Oscar-winning film's writer, was pretty vocal about the controversial makeover.
"When little girls say they like it because it's more sparkly, that's all fine and good but subconsciously, they are soaking in the sexy "come hither look and the skinny aspect of the new version," she wrote in an email to the Marin Independent Journal. "It's horrible! Merida was created to break that mold—to give girls a better, stronger role model, a more attainable role model, something of substance, not just a pretty face that waits around for romance."
Originally published on May 15, 2013, at 5:30 p.m. PT)
What do you think of Merida's makeover? Sound off in the comments!