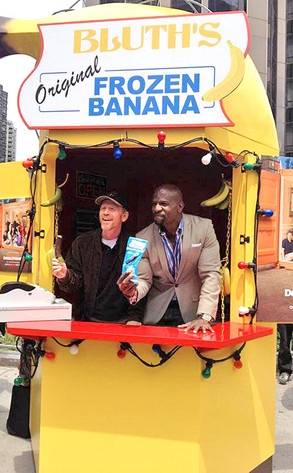 Twitter
Fans are going bananas for Arrested Development.
Stands hawking the famed frozen bananas featured on the show popped up in New York City this week as the cult favorite goosed up anticipation for its eagerly awaited return May 26 on Netflix.
Yep, die-hards got a taste of grub from Bluth's Original Frozen Banana Stand, which kicked off a quasi-world tour of sorts on May 8 in London before making pit stops in New York City and Los Angeles.