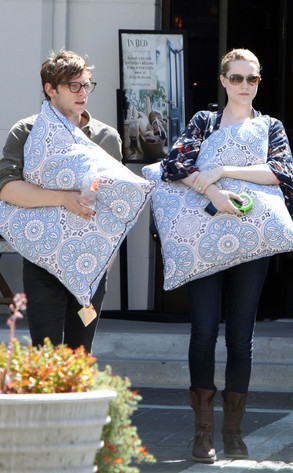 KVS/Gaz Shirley, PacificCoastNew
As Evan Rachel Wood's due date quickly approaches this summer, the actress is treating herself to a little bit of luxury.
The 25-year-old joined husband, Jamie Bell, for a relaxing afternoon of shopping.
Wearing denim jeans, brown boots and a loose-fitting top, the mom-to-be hid her baby bump well after purchasing two large pillows for her home.