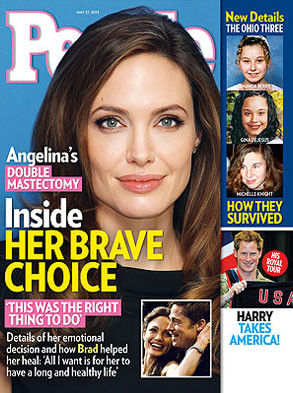 People
Angelina Jolie is being proactive about her health.
Brad Pitt's love is, per People, is planning to undergo preventive surgery to remove her ovaries.
The actress and mom of six opened up earlier this week about her decision to have a double mastectomy. After learning she carried the "faulty" BCRA1 gene that significantly increases a woman's risk of developing breast cancer, she chose to undergo surgery and drastically cut her risks.