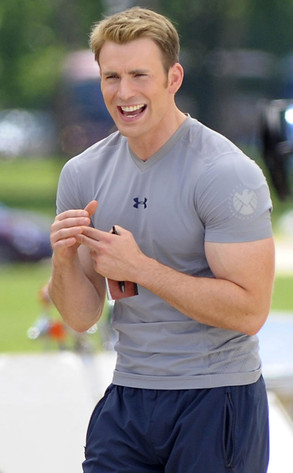 Gene Young / Splash News
We scouted some early tickets to the premiere of the Captain America sequel the Chris Evans gun show.
But seriously, hot damn! Captain America: The Winter Soldier's leading man was snapped on set on Tuesday in a tight gray dry-fit tee, revealing is über-muscular arms and hunky physique.
It was quite the contrast to his upcoming role as a long-haired, mustached murderer in the flick The Iceman.