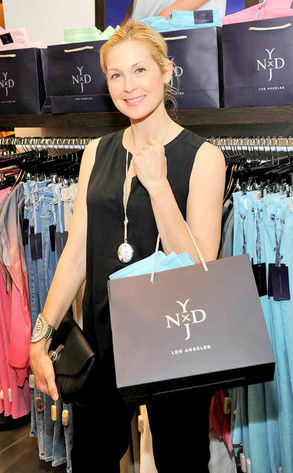 Courtesy: NYDJ
Kelly Rutherford is one stylish mama. Best known for her ultra-fashionable role as Upper East Side mom Lily van der Woodsen on Gossip Girl, this TV superstar always look chic both on and off camera.
While she's currently undergoing a custody battle with ex-husband Daniel Giersch, this loving mother of two is making the most of her time in the spotlight and wowing us with her incredible style.
We caught up with the actress at the NYDJ event at Bloomingdale's in New York City to dish on her favorite designers, personal style and beauty secrets.
Here's what she shared with us: