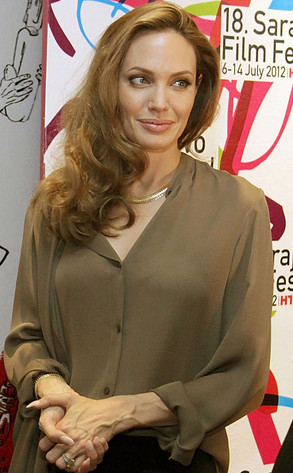 Sarajevo Film Festival Press Office
Angelina Jolie has made an impact in Hollywood.
The award-winning actress has proven time and time again that she is much more than just a star who has talents in front of (and behind) the camera, but also a woman who can conquer some of the scariest battles, a loving mother and partner and a humanitarian—just to name a few. And with those things combined, Jolie has become one of Tinseltown's biggest role models.
Let's take a look at some of the celeb's biggest accomplishments since her career in show business blossomed...