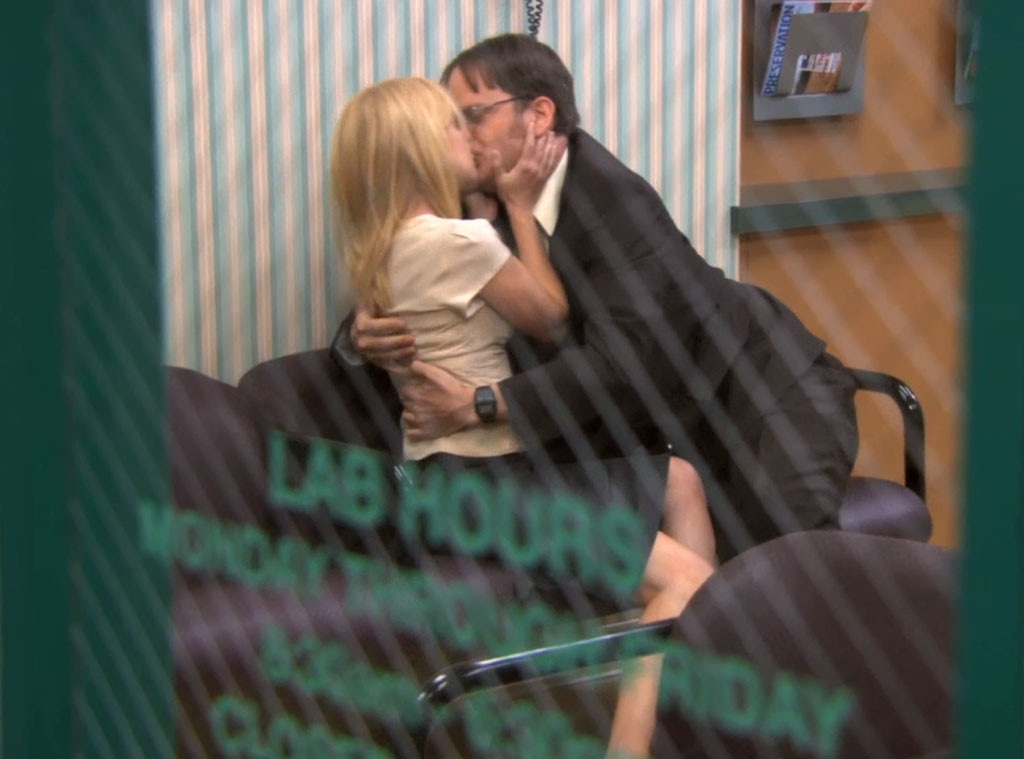 NBC
As Michael Scott (Steve Carell) once said: "This is going to hurt like a motherf--cker."
The Office's series finale is mere days away and there's not enough Kleenex in the world that will be able to mop up our tears come Thursday night when we say goodbye to the Scranton gang for good.
One of the things we'll miss the most about the beloved NBC sitcom? "Dwangela," aka Dwight (Rainn Wilson) and Angela (Angela Kinsey), aka one of TV's weirdest and most adorable couples ever. We've got an exclusive clip that looks back on their romance over the last nine seasons, from their secret trysts to their emotional proposal in last week's episode...
To properly send off The Office, we're listing all the things we love about. Check out 25 reasons here, and another 25 here. Make sure to check back tomorrow for more Office nostalgia as we prepare to leave Dunder Mifflin! (Sniff!)
The Office's series finale airs Thursday beginning at 8 p.m. on NBC.
(E! and NBC are both part of the NBCUniversal family.)