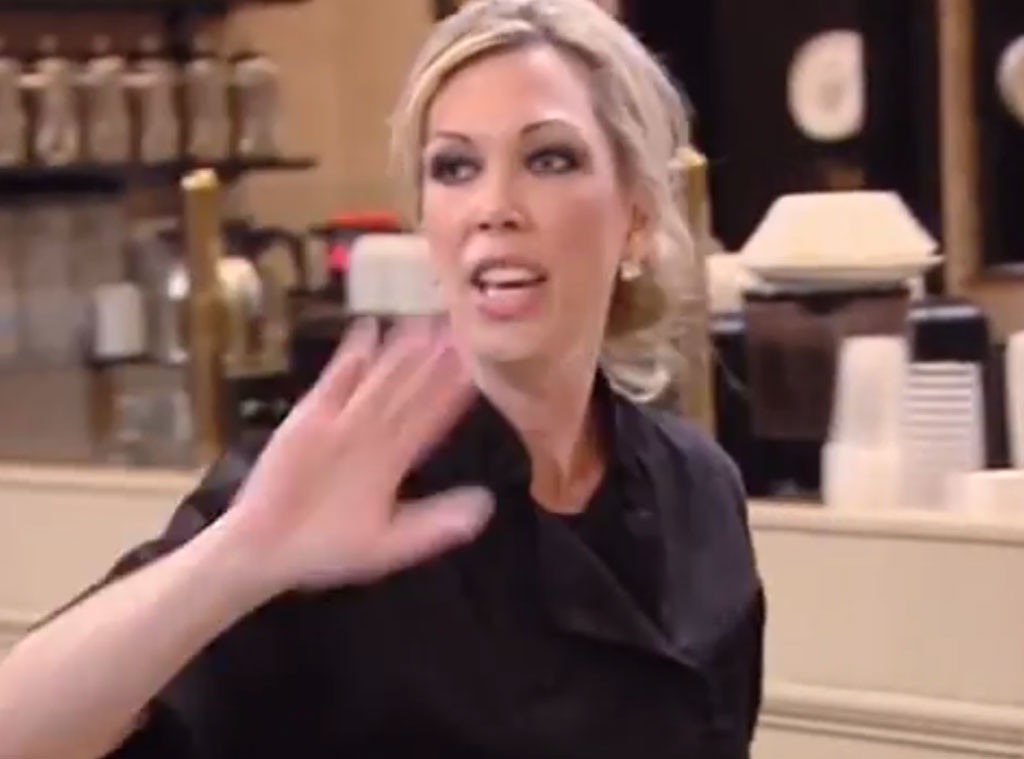 Amy's Baking Company in Scottsdale, Ariz. subscribes to the philosophy, "The customer is not always right." Actually, the customer is never right.
The restaurant—run by Amy and Samy Bouzaglo—was featured on last week's episode of Kitchen Nightmares and was the first time chef Gordan Ramsay quit on a couple ("Because they are incapable of listening," Ramsay explained).
"Unfortunately, the majority of people in Arizona think that if you come to our restaurant, that we're going to yell at you, scream at you, and throw you outside," the kitchen demon sprung from the oven and disguised as Amy told cameras. "And that is not who we are."
Meanwhile, they cursed out their customers, mocked them, threatened to call the police on them and kicked them out for making the most basic of complaints. If a pizza is undercooked, Amy intentionally burns it. If something is sent back as bland, she makes it so spicy that, in her own words, "I hope it hurts him."
("We do not feel the need to make any excuses for our behavior on tonight's show," the duo later Facebooked.)
Understandably In a conspiracy that deserves to be handled by the FBI, the restaurant's Yelp reviews have plummeted ("Try the chef's special - its CRAZY," one choice review reads). But Amy and Samy aren't going to let reviewers be right either, dammit!
"You people are all s--t. Yelp s--t, Reddits s--t. Every s--t. Come to here, I will f--king show you all," one posting on the company's Facebook rants. Reddit had, by this point, jumped on the cause and concocted conspiracy theories involving money laundering to explain where Samy got the million dollars to invest in his younger, equally insane wife's restaurant (it's called true love, Reddit, and it's accepted as currency nowhere).
Most of the posts (including one that read "come to my business. say it to my face. man to man. my wife is a jewel in the desert. you are just trash," and a comment response explaining, "WE DONT LET SLUTTY BITCHES LIKE YOU HERE") have since been deleted and replaced by this message:
"Obviously our Facebook, YELP, Twitter and Website have been hacked. We are working with the local authorities as well as the FBI computer crimes unit to ensure this does not happen again. We did not post those horrible things. Thank You Amy &Samy"
In other news, as recently as the end of last year, Amy's Baking Company was hiring! This is an opportunity you do not want to miss! And if you do? Go f--k yourself!