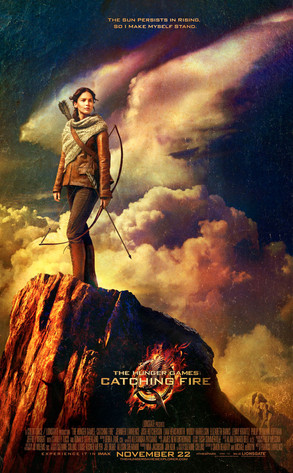 Lionsgate
The Catching Fire film poster is finally here!
Lionsgate released the Hunger Games sequel's official poster earlier today along with a brand new Instagram account created just for the highly anticipated flick.
In the dramatic pic, Katniss Everdeen (Jennifer Lawrence) stands at the top of a mountain surrounded by colorful clouds while wearing a jacket, pants and boots.