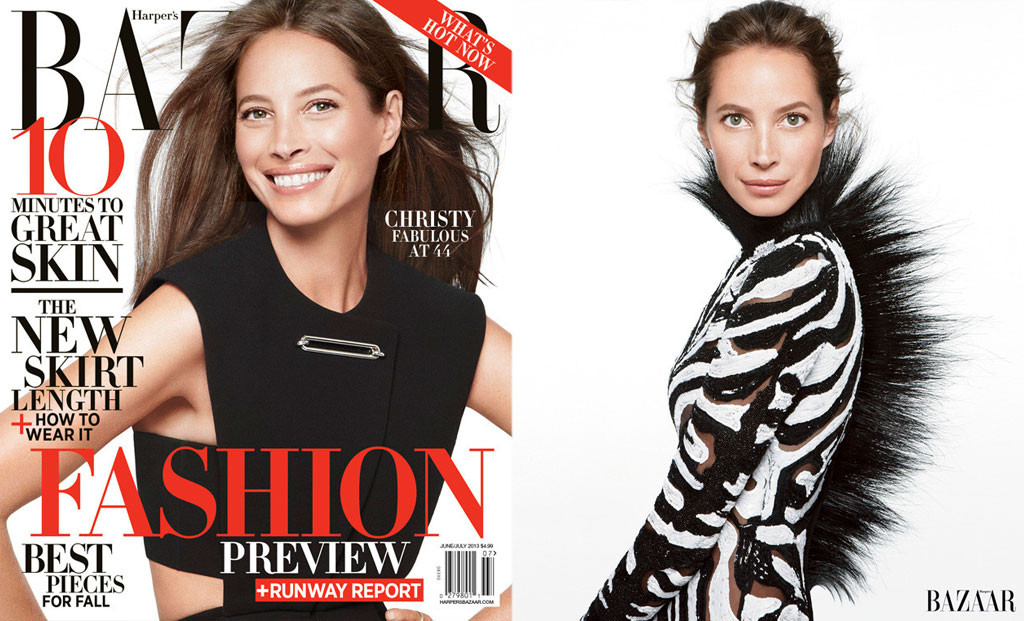 Daniel Jackson for Harper's Bazaar
Talk about a head-turning look!
Christy Turlington's on the June/July cover of Harper's Bazaar, but it was a shot within the magazine's pages that caused our heads to whip—almost, it seems, as severely as hers.
While the '90s supermodel no doubt stuns with her age-defying good looks, we couldn't help but notice her head appears to float bizarrely above her body—almost as if it's detached!—in one particular shot. 
We're sure the tufted embellishment of the zebra print Tom Ford number she's wearing contributes to the unnatural effect. The neck-obscuring strands definitely make it seem like head and body aren't one.
But for her part, it seems Turlington's all about hiding her neck.
"Dan [Jackson] said to me, 'When you smile you look like you're 16,'" the model said of her shoot with the photographer. "And I'm like, 'Yeah—and then there's my neck.'"
Even so, the cover girl admits she's wary of dabbling with plastic surgery.
"I don't know, I feel like it's getting freakier," she explained about age-defying procedures. "Maybe there will be a time when you're an oddball because you're the only one left. I'd rather be the only one, the sole survivor. And in that case? I'll just wear turtlenecks all year-round."
Just as long as they don't have face-grazing strands!
Turlington's issue hits stands on May 28.
What do you think of Christy's Harper's Bazaar shots?