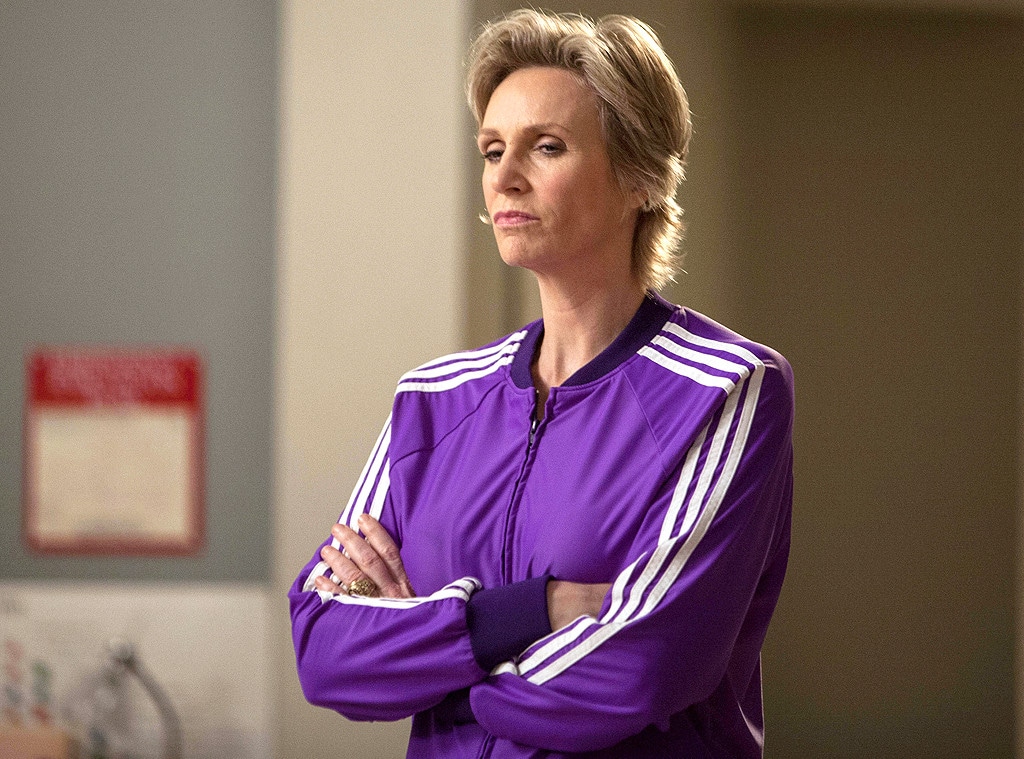 Courtesy of FOX
Is Glee losing one of TV's most beloved fathers?!
Mike O'Malley, who plays Kurt's (Chris Colfer) fan favorite father Burt on the Fox hit, is set to play another father on NBC's new sitcom Welcome to the Family. We're not scientists, but we're pretty sure he can't be in two places at once. And we all know Burt had his fair share of health problems in season four, so will Glee be killing him off?
We chatted with O'Malley on the red carpet at NBC's upfront presentation in New York City, where he sounded off on his future on Glee. Plus, we caught up with Jane Lynch, the host of NBC's new game show Hollywood Game Night, who teased more characters moving to New York City in season five!
Watch:
Jane Lynch & Mike O'Malley Tease "Glee"
Gird your loins, people, 'cause O'Malley is breaking major season five scoop: "Kurt is moving back to Lima next season. I'm breaking that news right now!"
OK, so he totally made that up (and almost caused our hearts to stop!), but O'Malley was definitely very serious when he told us that his new gig as the lead of NBC's Welcome to the Family, along with Desperate Housewives star Ricardo Chavira (which you can watch a preview for here), will not prevent him from returning to Glee.
"I've already spoken to Ryan Murphy and Brad Falchuk and Burt is a very, very big part of my life, playing that character I love doing it…I think we shoot some in July, so I'm definitely coming back next season!" Phew!
 Also returning next season? Lynch, whose character Sue Sylvester had quite the dramatic season four: She had a baby, got fired and became an aerobics instructor.
"I know nothing about [season five], but I am going to be in it. I know that," Lynch told us, though she did add that she's heard whispers of some of the cast heading for New York next season. "I love what they are doing with the New York story and I think some of the kids are probably going to be joining Rachel, Kurt and Santana in New York."
So would she like to see Sue in the Big Apple? "I would, sure! Whatever works! Whatever he wants me to do, I'll do," Lynch said.
To hear more from Lynch, including that time she got Amy Poehler and Jason Sudeikis drinking for Hollywood Game Night, watch our interview above!
(E! and NBC are both part of the NBCUniversal family.)