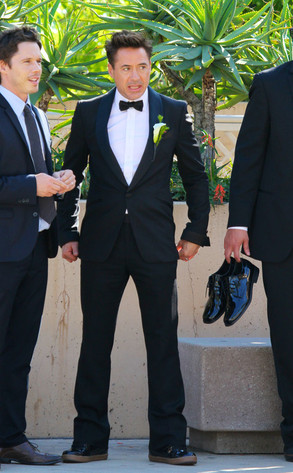 Bryan/MRM/NPG.com
Robert Downey Jr. cleans up nicely.
The tuxedo-wearing actor was not photographed Saturday shooting a wedding scene for an upcoming movie. Rather, the Iron Man 3 star was said to be actually attending a pal's nuptials in the role of best man.
While we're used to seeing Downey stylishly scruffy and sometimes even in lederhosen, the penguin suit—accessorized with a lily boutonnière—was sort of a nice, simple change.