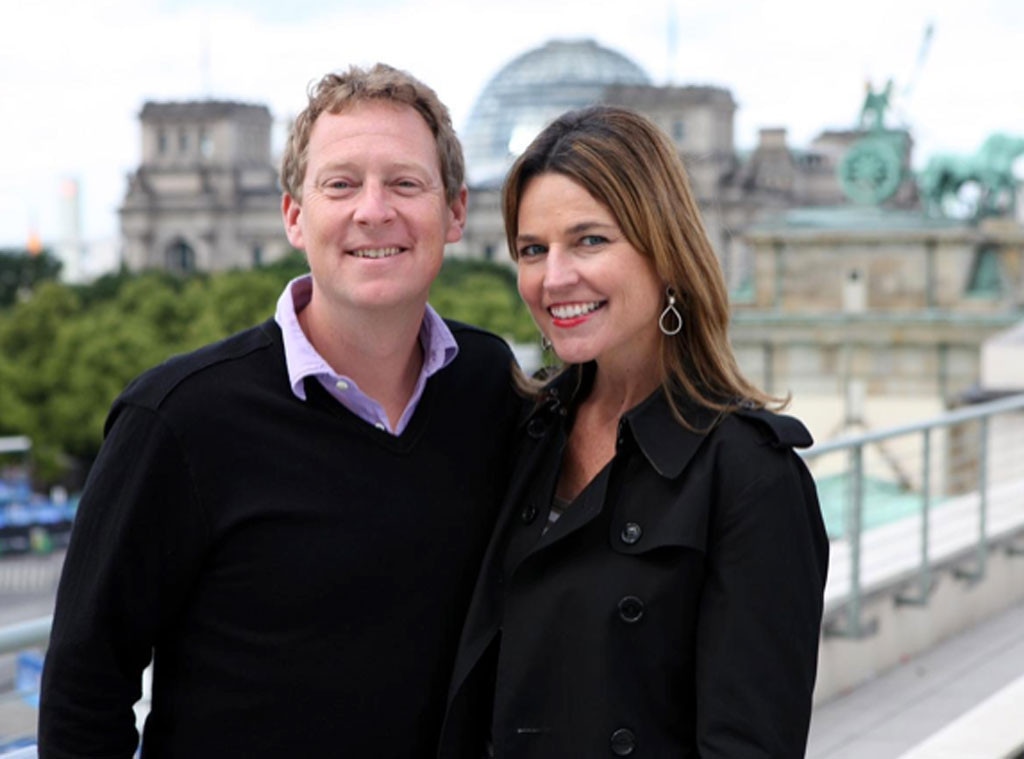 Courtesy: Mike Feldman
Sorry Bradley Cooper, but Savannah Guthrie is officially off the market.
But just who is Mike Feldman, the man who proposed to Today's morning anchor this past weekend?
Well, here are five things you need to know about this self-described "recovering  political hack and media consultant!"
Larry Busacca/Getty Images for People
1. He's a businessman: Ms. Guthrie's not the only one with a big career! Mike is a founding partner and managing director of the Glover Park Group, a strategic communications firm. According to his official bio, he has "nearly two decades of experience in the public and private sectors as an adviser on national policy, political strategy, and corporate communications." He developed and now leads the firm's entertainment and environmental practices.
2. He's connected: During the Clinton-Gore White House era (1993 to 2001), Mike "served in various leadership roles on behalf of Vice President Al Gore, including senior adviser and traveling chief of staff," according to his official bio. He also "served as one of the Clinton Administration's chief liaisons to the United States Congress, providing advice and strategic counsel in order to forward the President's congressional agenda." And from the looks of things, he's still on good terms with our nation's leaders. Last month, he tweeted a behind-the-scenes picture of presidents Barack Obama, Bill Clinton, George H.W. Bush, and Jimmy Carter at George W. Bush's presidential library opening.
3. He's a Jumbo: Yep, Mike is a proud Tufts University alum (whose teams are, yes, called Jumbos)! According to his work bio, he graduated in 1990 with honors. (And hey, Jessica Biel attended the same New England college for three semesters, leaving in 2002 to get back to her acting career.)
5. He's up on pop culture: In February, Savannah's future hubby tweeted a picture of Flo Rida in concert. He also took note of Matthew Broderick in the crowd of the Macy's Thanksgiving Day Parade, even making a Ferris Bueller's Day Off joke tweeting, "Anyone? Anyone?" Not to mention the fact he follows celebs like Sarah Silverman, Chelsea Handler, Judd Apatow and Judith Light on the social networking site. But of the 392 people he's following on Twitter, Savannah Guthrie was the very first one. Aww!
S.G., you've got yourself a keeper! Congrats again to the happy couple.