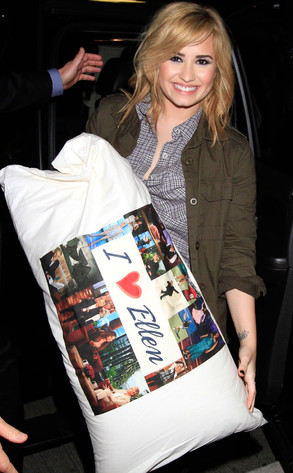 Sharky / Splash News
Demi Lovato has a comfortable place to rest her head thanks to Ellen DeGeneres.
Turning up at LAX airport Saturday night in Los Angeles to catch a flight, the 20-year-old singer brought along her "I Love Ellen" pillow which the talk show host gave her as a parting gift when she was a guest last week.
Lovato, 20, was greeted by fans as she walked through the terminal and ended up hugging one admirer with the name 'Demi' tattooed on her back.
No doubt she slept soundly once she got on the plane.