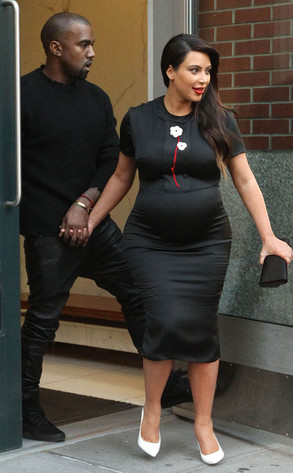 Freddie Baez/startraksphoto.com
Kim Kardashian and Kanye West are clearly very much in love and want nothing but the best for baby Kimye.
But when it comes to the spotlight, the pregnant E! star tends to be more forthcoming about her personal life than her rapper beau.
"We live different lives, but I love being open," the 32-year-old mom-to-be told Fabulous magazine. "That's who I've always been and sharing so much of myself—I love that. That'll never change because that is who I am. It's more about gearing up to protect other people."