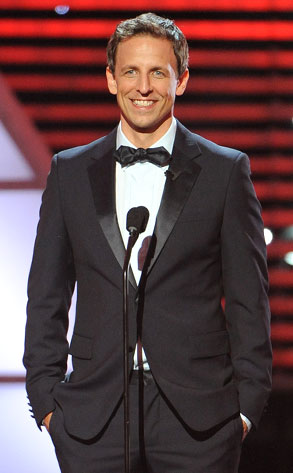 Joe Faraoni/ESPN
He's going from Saturday night to every week night!
Saturday Night Live's Seth Meyers has officially been tapped as the new host of Late Night, replacing Jimmy Fallon when he takes over for Jay Leno on The Tonight Show in 2014, NBC president Bob Greenblatt announced on Sunday.
"I only have to work for Lorne [Michaels] for five more years before I pay him back for the time I totaled his car," Meyers said in a statement. "12:30 on NBC has long been incredible real estate. I hope I can do it justice."