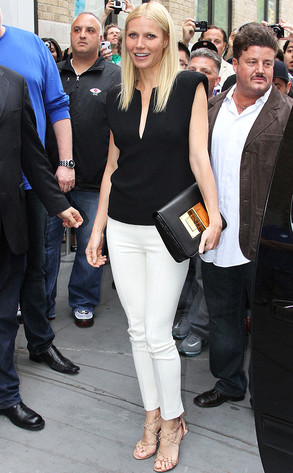 Blayze/Splash News
Gwyneth Paltrow gives good interview.
The good-natured Goop goddess grabbed dinner in New York with the hosts of Australia's The Kyle and Jackie O Show and animatedly dished on all sorts of things—including who holds her down during bikini waxes!
"I'm drunk already. I am," she laughed with her hosts. "A martini went straight to my head, and now wine. With no food. So just watch out."
Paltrow then reiterated her feelings about how this year's punk-themed Met Gala—to which she wore hot-pink Valentino—wasn't all that (or that "It sucked.").