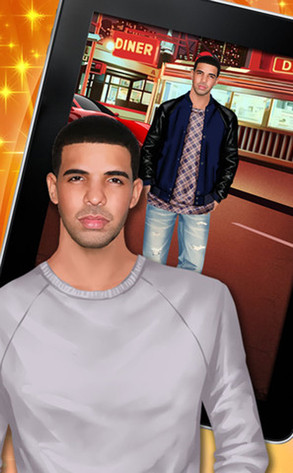 Courtesy: Happy Girl Inc.
If you've been paying attention to Amanda Bynes' Twitter feed these days, she's going to great lengths to let the world know that she thinks Drake is one fine fella.
And just in case you're agreement, there's a iPhone and iPad app you need to know about!
The Dress Up! Drake app is not only free, but allows you to virtually dress the rapper and utilize your fashion expertise.