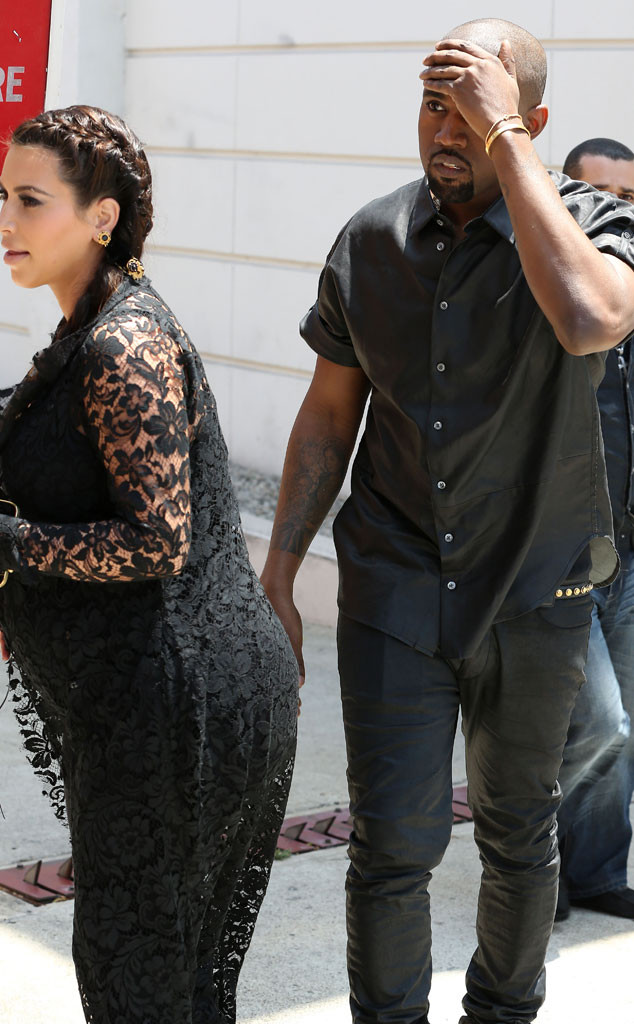 Clint Brewer / Splash News
Look out above!
While in Bel-Air with his pregnant girlfriend, Kim Kardashian, Kanye West bumped his head on the most literal "Wrong Way" sign in the neighborhood.
"I Am a God," yes, but sometimes we're just all too human...
Adorably, Kim was there to supply first aid by means of a tender kiss to his forehead.
Kanye, his hand on his head where the pesky pole got in the way, only appeared rattled for a moment though as he and Kim did their best to ignore the trailing paparazzi.
Shaking off the head trip, the expectant couple were spotted having lunch a little later at 9021Pho in Beverly Hills.
At least there was no severe Kanye damage.