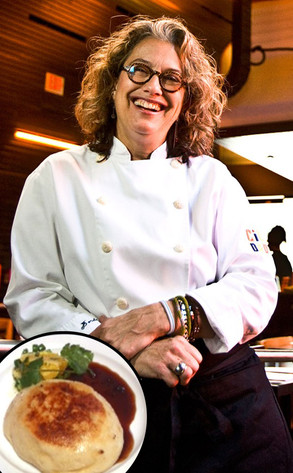 Is jackfruit the new soy?
The starchy, fibrous fruit is popping up in vegetarian and vegan dishes, serving as the meat substitute du jour for some of the more creative chefs, restaurants—even food trucks.
We first spotted it in the BBQ jackfruit bao—substituting for what might otherwise have been pork—in L.A. at Susan Feniger's Street, which serves inventive spins on global street food.