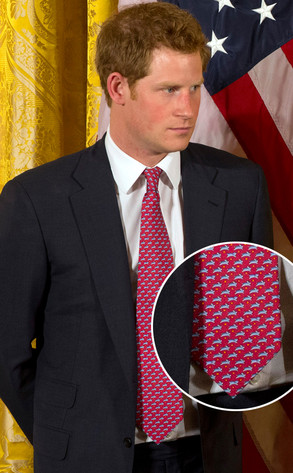 AP Photo/Jacquelyn Martin
Here's a trend you might want to hop on.
Prince Harry stole the spotlight from Michelle Obama during his visit to the White House yesterday for a—what else?—a tea party with one seriously standout accessory. Though the fashionable first lady looked stunning in a feminine Prabal Gurung dress, our eyes were immediately drawn to the dapper royal in a sharp suit paired with a tie decorated with—wait for it—adorable little bunnies!