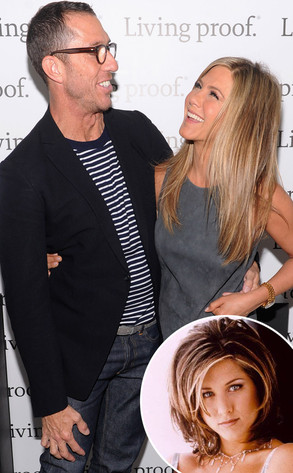 Jamie McCarthy/Getty Images for Living Proof; NBC
Gwyneth Paltrow you've been one-upped!
Just days after the Oscar-winner joked that she was "usually stoned," Jennifer Aniston's longtime hairstylist, Chris McMillan, also admitted to being baked. The big difference? He says he was flying high while creating his most famous cut: The Rachel.