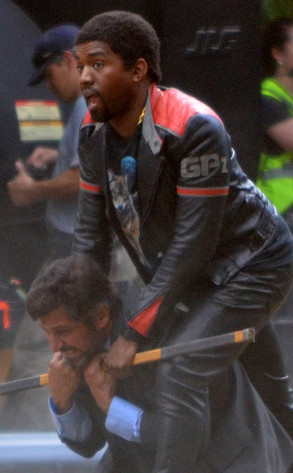 August Heim/Michael Griffin, PacificCoastNews.com
This just in! Kanye West is filming a fight scene with Ron Burgundy!
The rap superstar jetted to Atlanta earlier this week to film a cameo in the Anchorman sequel starring Will Ferrell.
Turning up on set at Woodruff Park downtown, West wore a wig and used a hockey stick for a weapon while appearing in an epic battle sequence reminiscent of the rumble between warring network anchormen from the original.