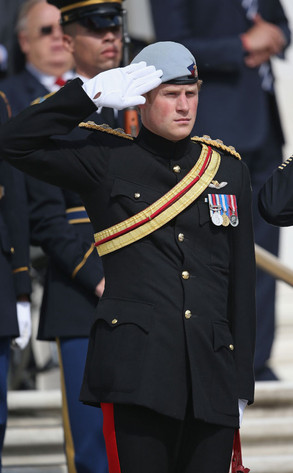 Chris Jackson/Getty Images
We salute you, Prince Harry.
After a whirlwind day in Washington, D.C., where the redheaded royal was greeted by female screams, the uncle-to-be embarked on a far more somber day when he paid a visit to Arlington National Cemetery early this morning.
The 28-year-old Apache helicopter pilot, who recently completed his four-month tour of duty in Afghanistan, paid respects to soldiers who were killed in Iraq and Afghanistan by placing a wreath on one of the graves.