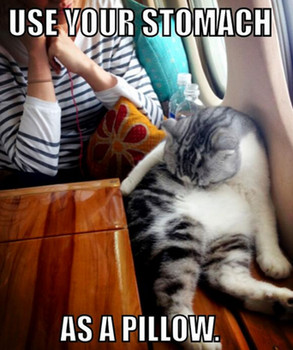 Twitter
Being a cat lady is so hot right now.
Case in point? Taylor Swift, who adorably tweeted out a meme of her kitty, Meredith, on Tuesday.
In the pic, Miss Meredith is hunched over, her face buried in her tummy, as Mama Tay lovingly gazes at her gray-and-white furbaby.
The message of the meme? "USE YOUR STOMACH AS A PILLOW."