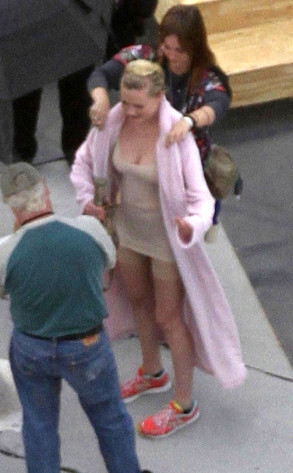 August Heim, Pacificcoastnews.com
This is an interesting outfit.
Kirsten Dunst was spotted yesterday in her Spanx on the Atlanta set of Anchorman: The Legend Continues (At this point, who isn't in this movie?) in what looked to be the middle of a wardrobe change.
Or, considering the oft-R-rated subject matter of the first Anchorman, perhaps she was all ready for the cameras to roll!