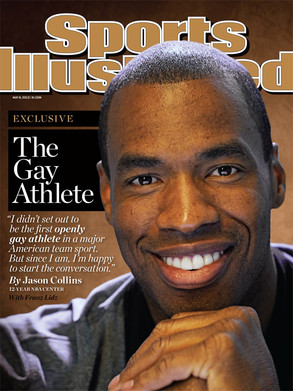 Jason Collins is getting a big honor after coming out as gay.
The NBA star will receive the Courage Award later this month at the 10th Annual GLSEN Respect Awards, the LGBT organization announced earlier today.
"We are incredibly proud to honor Jason Collins with our Courage Award," Dr. Eliza Byard, GLSEN's Executive Director, said in a statement. "His decision to come out is a game-changer for sports and will have a profound impact on the lives of lesbian, gay, bisexual and transgender youth, particularly those who participate in or want to participate in athletics. Jason's actions also send another clear message to young people that sexual orientation can no longer be the standard to unfairly judge an athlete's ability or potential."