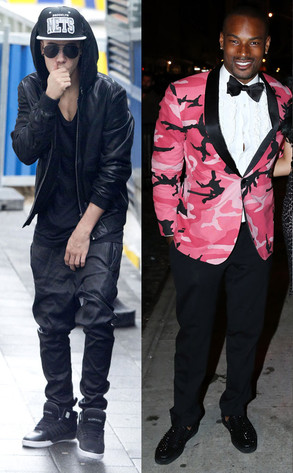 Getty Images, FAMEFLYNET PICTURES
Amanda Bynes, take note: Tyson Beckford is not a fan of Justin Bieber's saggy pants.
The sexy model has been dipping his toes into the world of fashion design after teaming up with Alexander Nash, and the style star says he wants to see a clean-cut look on today's young celebs.
"We're just trying to change how young men are dressing these days," the 42-year-old hottie told E! News. "We want them to feel like every time they go out of the house they should at least be dressed, you know, just be dressed when you leave the house."