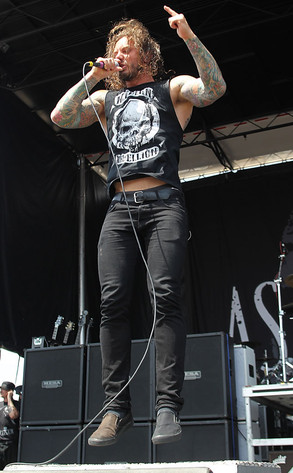 Gary Miller/FilmMagic
As I Lay Dying frontman Tim Lambesis was arrested Tuesday in San Diego, Calif., after police uncovered an alleged plot he was hatching to kill his wife.
As the 32-year-old rocker prepares to face formal charges in court today, his band members are reeling from the news.
On Wednesday, As I Lay Dying's four other members—Jordan Mancino, Phil Sgrosso, Nick Hipa and Josh Gilbert—posted a statement on the band's website that expressed their shock over the "terrible situation" while leaning on their fans for support.