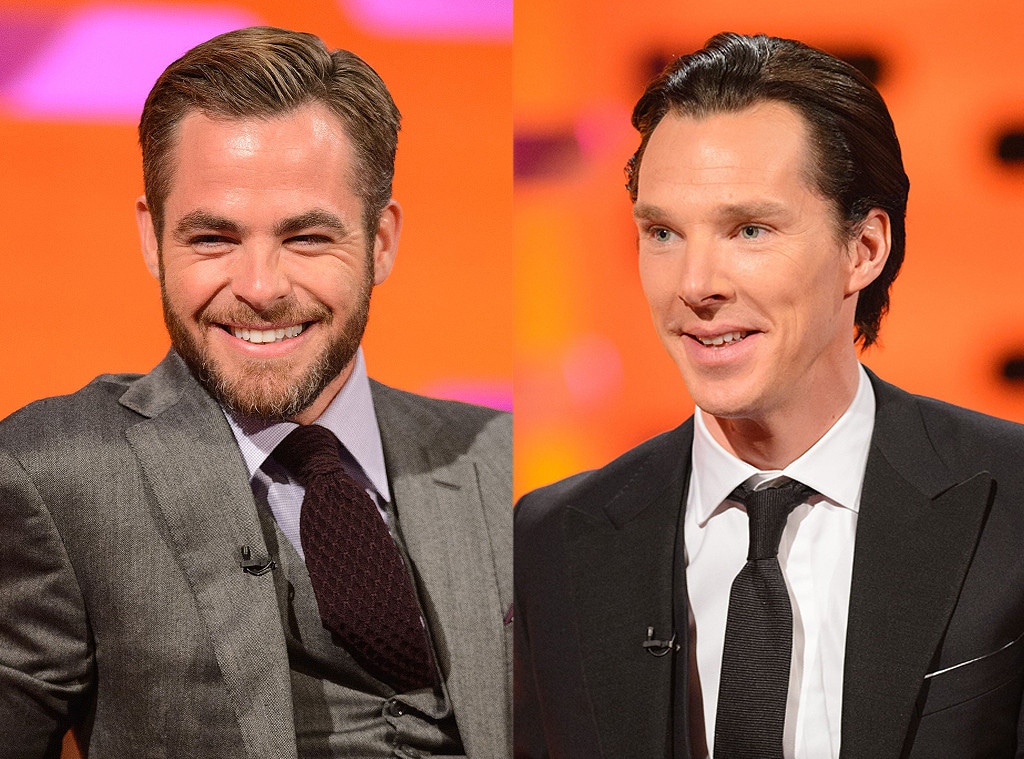 PA Wire/Press Association Images
Benedict Cumberbatch could have used a little Sherlock Holmes-style skepticism when Chris Pine came calling with his "neutron cream."
"We were in a really futuristic laboratory with lasers that were trying to split a target smaller than a human hair to create a continual form of energy," the British thesp said during his appearance on the U.K.'s Graham Norton Show, airing Thursday on BBC America. "And I was like, 'Wow, this is the real deal, what can't we touch? What's safe?'"
Well, Captain Kirk wasn't about to let Star Trek Into Darkness' resident villain go without protection!
"I got on set and was told I needed to wear 'neutron cream' to protect me," Cumberbatch continued. "I was gullible and did what I was told. It's America and there is a lot of health and safety!"
"And we told him he had to apply the cream in dots all over his face and there he was doing this really intense scene with sunscreen spots all over him," Pine chimed in.
"I should have known," concluded the again even-toned Cumberbatch. "They had me, completely had me. It was really very funny."