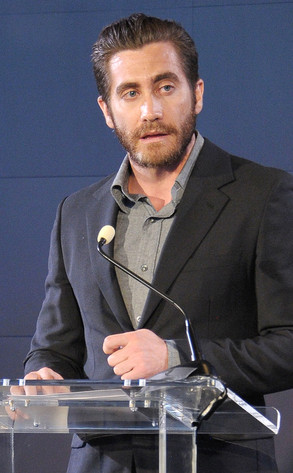 Michael Loccisano/Getty Images for The Headstrong Project
Jake Gyllenhaal is one heck of a guy.
The Jarhead star both offered up his Great Gatsby-polished voice and opened up his wallet tonight at the Headstrong Project's Words of War event in New York City.
Gyllenhaal read the poem "Dulce et Decorum Est," by Wilfred Owen, to the guests gathered to support improving comprehensive mental-health care for veterans of the wars in Iraq and Afghanistan.