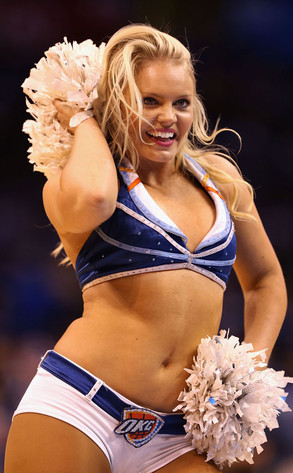 Christian Petersen/Getty Images
Oklahoma City Thunder cheerleader Kelsey Williams is responding after a blogger attacked her weight, asking if she was "too chunky."
"I got online and was reading the article and…my heart sank," she said on today's Good Morning America. "I was definitely embarrassed and just devastated."
Posted on the CBS Houston website on April 22, the post was headlined, "Is this girl too chunky to be an OKC Thunder cheerleader?"
The post has since been deleted, but Williams had a few choice words for whoever was behind the post.