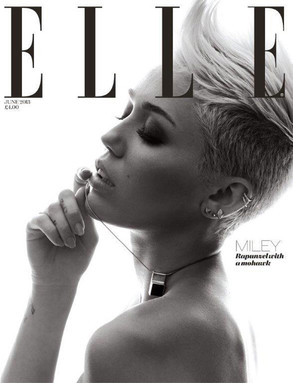 Elle
Traveling the world has provided Miley Cyrus with a lot of cherished memories—and ghost stories, apparently.
Liam Hemsworth's ladylove recalled an unforgetable experience while on her world tour. She and her family were staying at an apartment in London, which the star claimed was haunted.
"It was seriously so terrifying. It used to be an old bakery and they turned it into an apartment building, and I was having really crazy dreams and really scary things," Cyrus told Elle U.K.